At TNS digital, we strive to create innovative, exciting and informative advertisements that not only transform the fortune of the brands but convey thought provoking messages to the viewers as well. We are an advertising and creative agency that is obsessed with making your brand more valuable. We specialize in providing marketing solutions to various clients that not only increases market share but also generates revenue. We burn midnight oil in order to ensure the customer's satisfaction in our services, we believe in not only working hard but working smart as well.
Our aim is to thoroughly understand each of our client's business, challenge what's around it and then transform it. We take every campaign as a challenge and our challenger attitude ensures the success of our clients. We are one of the fastest growing advertising companies in Pakistan. So far, we have provided media services to banking, education, entertainment, financial services, franchising, government, technology, medical, non-profits, publishing, real estate, remittance, telecommunications, travel and tourism sectors. We are branching out and reaching out to more businesses to make their dreams of success a reality.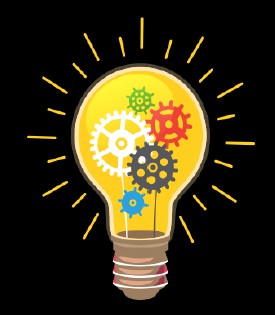 With advertising and communication, we believe that it only works if its all-encompassing. From the first search right through to post-purchase management of data, we make everything compelling, coherent and cohesive. That's how we transform a client's business. We are a fully integrated agency offering the following skills and services:
At TNS we pride ourselves on creating innovative, exciting, challenging, thought provoking and informative advertisements that helps the brands in transforming their fate. We invite a sense of cultural curiosity, dynamism and variety in the way we approach challenges and creativity, we like to break cultural stagnation and conformity by creating a new norm.
At TNS we conceive and develop brands with our clients. Any advertising idea has to start with the brand and we always partner with our clients to get all the elements right at the first go. Ideas excite us, they shape the future, add value and bring about change. We have moved from being a cost to an asset. We help organisations, products and services profit from relevant and creative transformations. That's why we concentrate on creating big ideas first, then transform them into beautiful and eye- catching visuals.
We work really hard at the creation of interesting and thought- provoking content, experiences and ideas not only for the existing generation but the coming generation as well. Social and cultural thinking is at the heart of everything we do. Our campaigns appear on multiple platforms, that's why we have to work hard and smart at the same time to cater every kind of audience. We deliver it with passion, originality and charm.
TNS digital is a digital advertising and marketing company and we offer wide range of services to our clients in order to ensure that our clients reach their target audience at a very reasonable price. We take pride in making sure that the conception of ideas and the execution of the content is according to our clients 'demands and their heart's content. Our content includes digital videos, shoot based informative content and instructive JPEGS in order to deliver the message effectively to our clients' target audience. We provide effective CSR to make a difference and build a positive brand around their company.
Our mission is to present media like it should be presented. We have three simple principles; integrity, strategy and neutrality. Which means we have no hidden agendas, we only plan what's best for our clients.
Social Media Marketing is the most important technique that must be kept in mind. It allows you to appear on the search engine as well. Our team of experts offers a SEO service that helps the website to boost their organic search score to compete for the highest rankings. Our team of professionals with their constructive mind works at the backend to increase the ranking of your website and put you through the front page of Google. The most easiest and flexible way to grow your business and get your brand be recognizable among the audience. So TnS Digital is the best gateway to actually put into operation SEO and get the best out of it.
TEAM LEAD DIGITAL MEDIA STRATEGIST DEPARTMENT
CREATIVE STRATEGIST EXECUTIVE
CREATIVE STRATEGIST EXECUTIVE
TEAM LEAD DIGITAL MEDIA STRATEGIST DEPARTMENT